"Our lives are just one big ginormous novel."
Robyn Gant grew up in Southern California and studied at Grambling State University, California Southern University and California Southern School of Law.
She was first published in 2002 in a book project spearheaded by Joni Cole titled, "This Day, Diaries of American Women," in which women from all walks of life across America chronicled their entire day.
She has self-published five novels: 'In Laws and Play Cousins' in May of 2010; 'Three Sides to Every Story,' the sequel to 'In-Laws and Play Cousins' released in 2012; Masumi Records,' released in 2013; 'Masquerade Dot Com,' released in 2018, and 'The Notes in Her Grandmother's Library,' released in 2020.
Based on the success of book sales from In-Laws and Play Cousins, In 2011 she was named one of the Top Ten Best New Authors of 2011 by the National Black Book Fair. Also in 2011 her short story, 'Dishonorable Thieves' won an Honorable Mention from the Palm Springs Writers Guild during their annual short story contest. She lives and writes in the Hawaiian Islands.
"Fast paced, without missing a beat. Good choice of characters, with enough twists and turns to keep you engaged. A nice quick read."
Masquerade dot com - p. crenshaw
"This author is amazing, and I can't wait to read other books from her. Will post again once I have finished."
masquerade dot com - dita
PRAISE FOR IN-LAWS AND PLAY COUSINS:
What a great book this was to initiate our first book club meeting! We were all so excited to talk about the book and the conversation it sparked caused us to not want the meeting to end. The book was very entertaining and suspenseful; and the richness of the characters made them like one of our friends. All agreed that once we started reading it; we could not put it down!
Lovers of Literature Book Club, Corona, CA
"Outstanding story that is a culmination of the intense character interactions between ""In laws and Play Cousins" and "Three Sides to Every Story"
Great storyline. Must Read!!! "
Masumi records - doug bolton
"Three Side to Every Story" was one of my all time favorite book to read. I just couldn't stop reading this until i reached the end, which was well into the early morning.
This book could be read as a stand alone, but go ahead and get the first book "In Laws and Play Cousins".
I'm hoping that Ms. Gant would do a 3rd book. I would love to see Pilar get a turn around. After being mentored from the age of 14 or 15 by the spawn of hell, Denene, Pilar didn't stand a chance. Being filled with lies and naive enough to believe what ever Denene feed her, was her downfall. But i really felt sorry for her. Although she did need to pay for her action, i was hoping she would get a different out come.
Ms. Gant added a nice little shocking twist to Nubia story, that, i really didn't expect. Kevin i thought was a little too sneaky at times,but i still loved his character. In book one beginning, i thought that Aaron was gonna be the wild, player twin, Not ."
Three sides to every story - book addict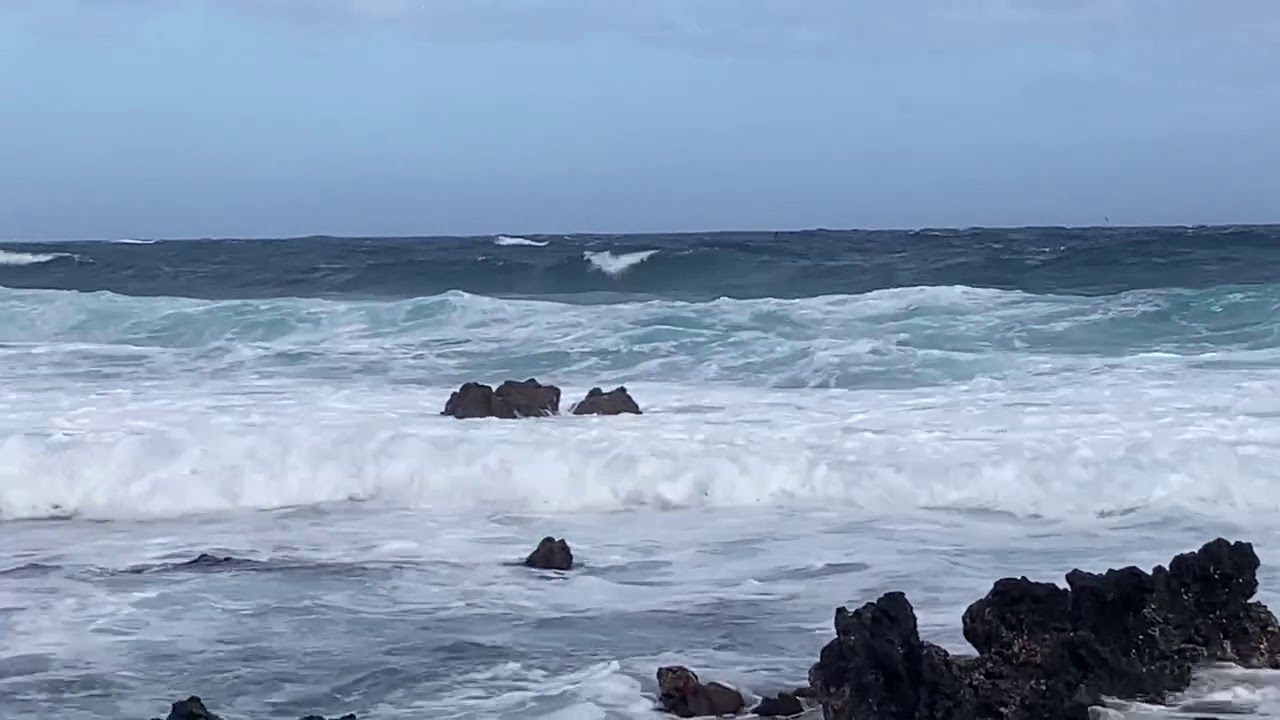 Video can't be displayed
This video is not available.
In case you're wondering, I shot the videos to the left
and on the cover page with an I-Phone 6s.
The location is
Sandy Beach on Oahu in Hawaii. Much of my inspiration comes from relaxing and meditating on or near the beach. I think of the ocean as a depiction of me - open,
true blue and free-spirited.
Robyn
mahalo nui loa, muchas gracias, merci beaucoup, arigato gozaimashita, xiexie and thank you for visiting.